Preparation
---
The fact that you have been invited to an interview is a good sign. This means they are already impressed with your application that you submitted and want to find out more about you. The interviewer often selects the person who appears to be the best person for the job, rather than the person who is best for the job.
Below you will find some interview preparation tips:
Do your research about the company and the job you are applying for
Wear presentable clothes to the interview
Make sure you know the address of the company and where you need to go
Allow enough time in your travels for traffic if driving or disruptions in public transport
Do plan to arrive 10 minutes early
Bring extra copies of your resume to the interview
Turn off your mobile phone before going into the interview
Shake hands with your interviewer/s
Make eye contact
Pace yourself when responding to questions
Show enthusiasm
Be yourself
---
Interview Attire
---
For Men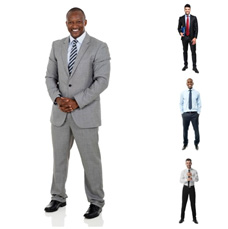 Suit (solid colour – black, navy or dark grey)
Long sleeve shirt (white or coordinated with the suit)
Belt
Tie (optional)
Dark socks, conservative shoes
Neat, professional hairstyle and beard
Limit the aftershave
Neatly trimmed and clean nails
Folder or briefcase
For Women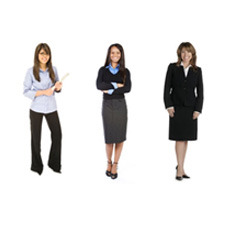 Suit (navy, black or dark grey)
The suit skirt should be long enough so you can sit down comfortably
Coordinated blouse
Conservative shoes
Limited jewellery (no dangling earrings or arms full of bracelets)
Professional hairstyle, ensure hair isn't dangling in front of your eyes
Neutral pantyhose
Light make-up and perfume
Neatly manicured clean nails
Folder, bag or briefcase
---
Interview Questions
---
Below we have listed some of the most common interview questions, so you can prepare responses, matching your skills and attributes to the needs of the company and role wherever possible.
- Tell me about yourself
- Why do you want this job?
- What are your strengths?
- What are your weaknesses?
- What are your goals? Where do you see yourself in five years?
- When can you start and what's your availability?
- What are your salary expectations?
- Any questions for us?

When asked behavioural type questions it's a good idea to remember the STAR method. This method is also used when addressing selection criteria. Behavioural questions you will likely be asked will be seeking concrete examples of skills and experiences that relate directly to the position.
Examples of Behavioural Questions:
- Tell me about a time when you were able to use persuasion to successfully convince someone to see things your way.
- Please explain a time when you had to deal with conflict in the workplace?
- Can you give me an example of how you have worked as part of a team to achieve a common goal?
For more interview questions and ideas on how to respond visit http://www.youthcentral.vic.gov.au/jobs-careers/job-interviews/commonly-asked-interview-questions
---